There's no wedding like a sugrtown road wedding
We Are No Ordinary Wedding Band
Your Wedding Day is probably going to be the biggest day of your life and you want it to be perfect. You want to be the bride or groom that has everyone talking about how great your wedding was. How everyone was up dancing and how your band had the dance floor full leaving you and all your guests with great memories of your big day that will never to be forgotten. Thats why we are the most sought after wedding band in both Ireland and Northern Ireland.
Self Managed So You Deal Direct With Us
As a bride and groom to be, it's important to be able to lift the phone and talk to Phelim Carragher who manages Sugartown Road and who also is the band's drummer.  Knowing that you have someone there to manage your night's entertainment is important to you. You can relax knowing that when the music starts the only thing you have to do is enjoy yourself. You can leave the rest to Sugartown Road.
We find so many couples want to be able to chat with their actual band that is on stage the night of their wedding. They prefer that, as self managed, they don't need to chat with an agent or management company. You liaise directly with us and we know that you are happy that one of our team is always available for you.
seasonedSugartown Road is a collective group of six professional and seasoned musicians. We know, as a bride and groom to be, you want and deserve the best wedding band for your big day.
The band comprises of drums, bass, keyboards, acoustic guitar, lead guitar and vocals. There maybe on occasions that a member may fall ill or have an unplannedevent in their lives that prevents them from being part of the entertainment on the night of your wedding.  On occasions like these we have the right to ask an experienced department (stand in) to join Sugartown Road Band on stage. We're all about the atmosphere.
Our keyboards can add additional sounds such as brass, fiddle and much much more. This only adds to the sound and the wow factor for your big day!
On your wedding day, Sugartown Road only perform liv.  A mix of jives, soul, charts, funk, rock, quick steps, chart hits and the odd waltz as we understand that there may be older folk attending your wedding so it's only proper that we give me the chance to enjoy a dance.
Following the band, Sugartown Road can offer you a DJ immediately thereafter. Phelim Carragher who manages the band, drums and he is also your DJ. He knows your guests and he knows what type of music has filled your dance floor all night.  There is no down time in setting up the DJ, there is an instant transition from live band into the disco which keeps your dance floor full and your guests dancing.  Another important factor for the success of your wedding day wow factor.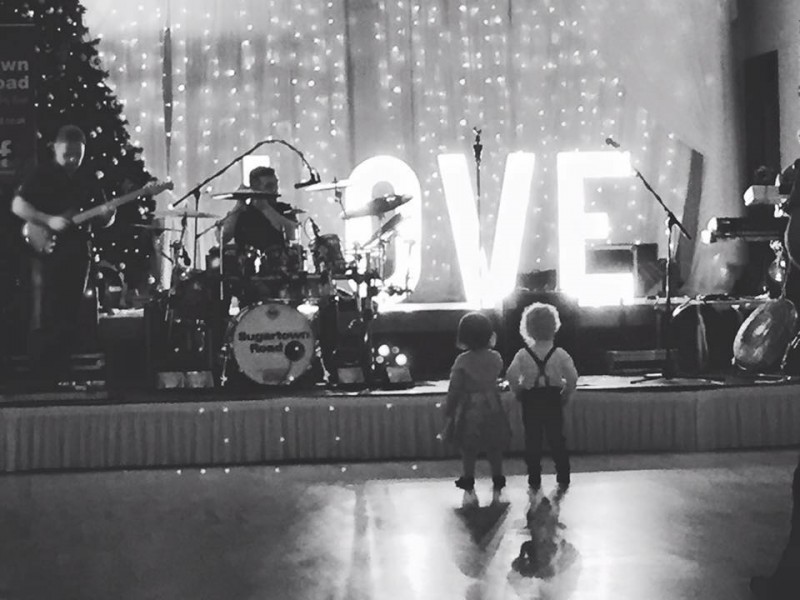 Please leave your name and email below along with details of your event in the message box. You can also call us directly at +447817533737 or +353872113216